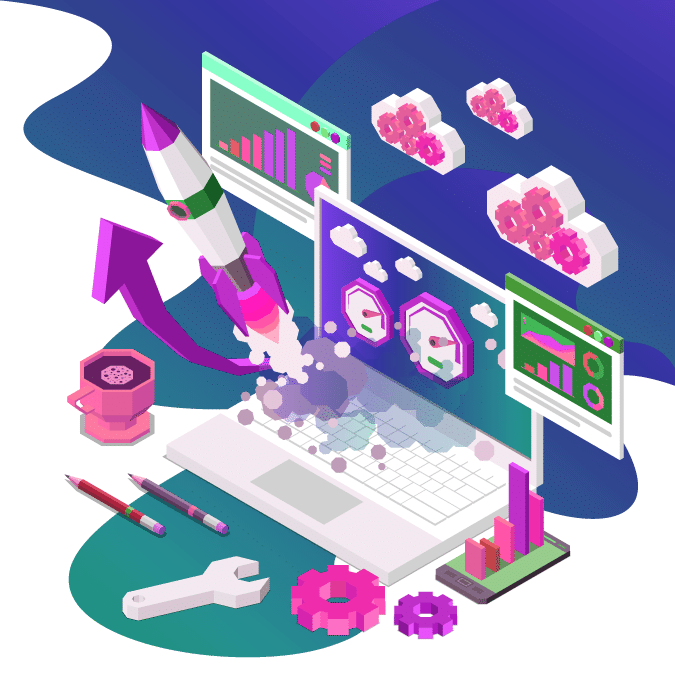 The SEO Service (Search Engine Optimization) refers to the set of actions carried out in order to optimize the visibility of a website in the organic results of search engines. Employing SEO services to your website will allow you to appear in the first results of Google and other search engines.
It's no good having an excellent product if you are not able to reach your audience to make it known. It is not a simple task, so it is essential to be guided by professionals in the industry to help you achieve the results you want.
At Byteio, – SEO agency – we carry out an exhaustive study of your project, we value which options are the most effective, and we carry them out.
Our Pricing Plan
Choose the one that suits you!
Our Process For Search Engine Optimization
Analyze and Optimize your website
The first thing we do is analyze the different components of the web (code, tags, Alt tags, descriptions, titles, etc.), and then we optimize these elements to avoid errors.
Analyze your main competitors
We carry out a complete study of your competition, going deeper into the strategy others follow, the keywords they use, the links that point to their websites so that we can know all the details that make them better positioned than you. In this way, we work to equal them and overcome them.
Get links that add value
Getting many links to your website is important, but it is imperative that your content is of quality. In this way, the main search engines (and with this, we refer to Google, mainly) identify your website as a space with original and interesting information; resultantly, your position gets better.
Improve the content of your website
We verify that all the data that you offer through your web are adequate, modifying where it is necessary, but always respecting the concept that you want to show your clients.