At Byteio our web developers know that every great idea deserves to look beautiful on the web. However, Byteio's goal is to create a fully customized website to fit your specific needs, so you can make your idea a reality. Whether you want to create a blog, store, or interactive website, we provide everything you need to succeed online. Further, custom designs give you an edge over the competition, plus additional interactive features to make your website unique and memorable.
Moreover, our WordPress design services give you cutting-edge design and programming capabilities. We will make your website fast, powerful, and highly user-friendly. You will also get benefits like social media integration, advanced navigation features, and responsive designs. So, your customers will be hooked from the start. Byteio aims to make a lasting impression and upgrade your online business presence with a custom WordPress web design team.

Drive Results With the Most Popular Content Management System
If you've conducted the Google search of "what is WordPress," you're likely to have done so after visiting a WordPress website. WordPress is a web-based site creation tool that powers over 38 percent of all websites (roughly one in three websites use WordPress services. If you've looked up "how to design a WordPress website" you'll see that this software is widely regarded as user-friendly and straightforward to comprehend.
The initial goal of the WordPress team of developers had been to build a virtual space where users could share their stories freely. The team made sure that users were able to:
You can download the software for no cost.

Modify or extend the WordPress code as needed.

You can use the code to make commercial uses without licensing fees.
So, what exactly is WordPress specifically, and what exactly is WordPress being used today?
WordPress is an open-source software as well as a Content Management System (CMS) that is the power behind:
Websites

Enterprise websites

Blogs

Applications

Complex portals

Anything you can think of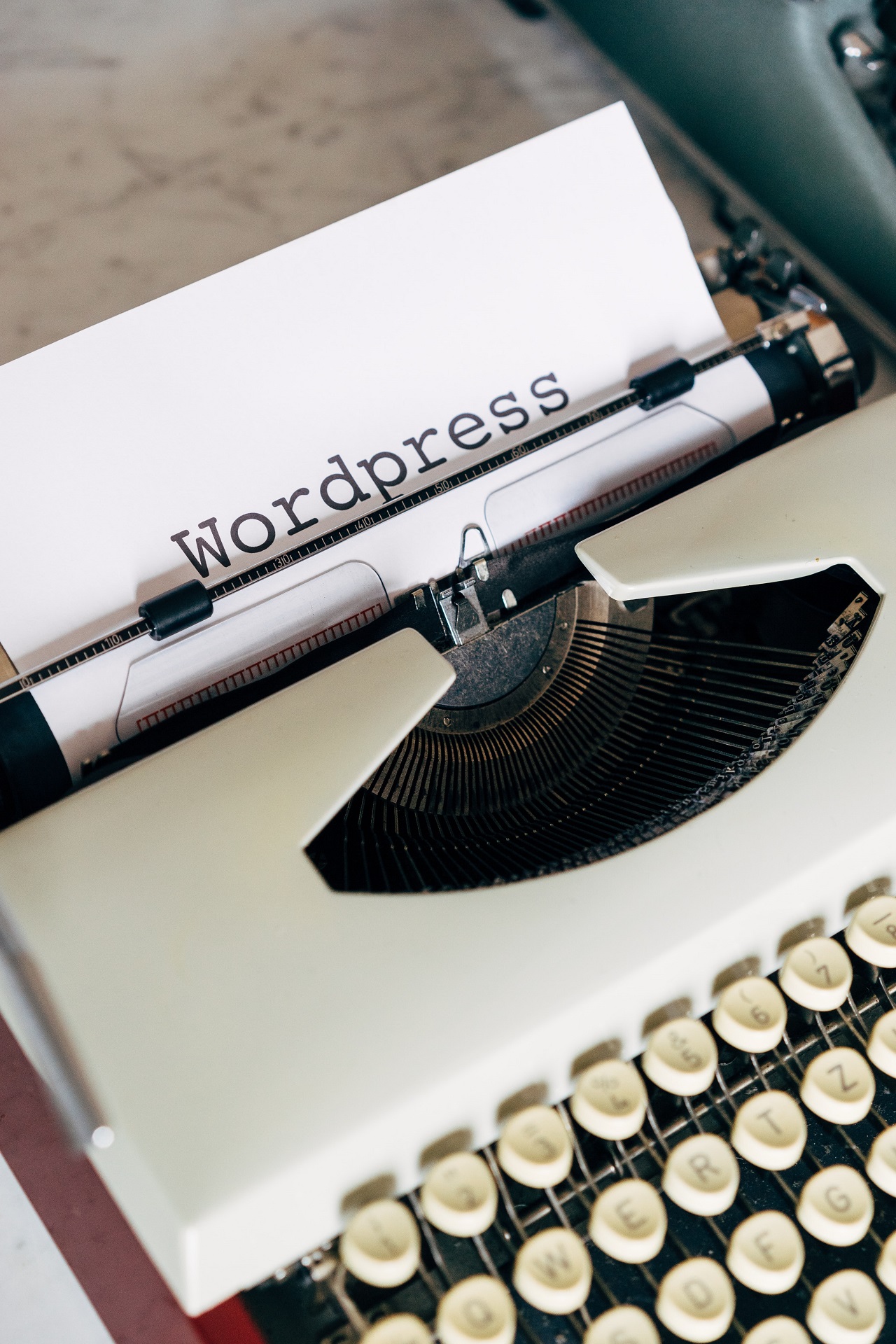 When speaking in WordPress words, WordPress themes control the appearance and feel of your site, and plugins can add features like putting in contact forms or search engine optimization (SEO) tools. Most of the time, the term "web designer" refers to a WordPress web designer focused on branding and other visual elements. In contrast, a WordPress web developer is responsible for the code.

There are unlimited possibilities when you have the options of a WordPress website. However, you'll require skilled WordPress developers and a design team to help your dream come true.
Why Your Business Should Use WordPress Website Design
Become Easily Found Online With a Site Optimized for Search

We've already covered "what is WordPress" and "what is WordPress used for" however, to understand its advantages fully, we'll speak about how WordPress web design can benefit your business. Indeed, you don't need to be an expert WordPress designer or an experienced WordPress developer to comprehend its benefits.

To increase sales, your site must first be found on the internet. Your website's layout should be attractive and provide all the details your prospective customers require. It should be user-friendly and offer the most enjoyable browsing experience.

With the eyes of a WordPress specialist, everything your site needs can be quickly developed using WordPress design and development services.

For a top-performing website, you need WordPress development.
WordPress Design and Development Services
At Byteio, we offer varied services under the web development category. These services include:
Mobile Responsive Design
Byteio's mobile responsive design helps make your website easier to navigate and more interactive for users on any device. With this feature, you will ensure that all visitors have a seamless experience no matter where they are accessing from. Our mobile responsive design creates an engaging user experience that keeps visitors on your website longer and enhances the overall interactivity. Let us help you create a fantastic website experience for your customers that allows them to quickly and easily find the information and products they need quickly and easily. Please take advantage of our mobile responsive design today and get ready to wow your customers with a unique online experience!
Easy Updates
At Byteio, we believe in making your website development process easy and fast. We use WordPress to create the best experience for our clients. Byteio word press system has evolved into a full-featured CMS with hundreds of thousands of plugins, widgets, and themes. Our expert team will make sure that you are informed about new features as soon as they become available. We have experienced developers who can integrate different plugins into your website and make them more efficient. With our ecommerce platform, you can build out your entire online store in one place and have it presented as a single interface that's easy to navigate and manage.
Better Search Results
Byteio is a renowned company that optimizes your website with its powerful strategies. Our developers include (SEO) to improve the visibility of your website in search engine results pages (SERPs) with every WordPress web design project. We use advanced SEO techniques by crafting a written or visual content strategy to ensure relevant keywords are included on every page. Our SEO strategies include comprehensive research and keyword selection, innovative site mapping and page optimization, and segmented content creation and distribution.
Custom WordPress Web Design
Byteio provides website development services to small businesses as well as large corporations. Our developers will tailor your website to fit your unique vision and provide the perfect blend of customization, content, and features. We specialize in custom WordPress web design, which allows us to create websites that are fully customizable, easy to update, and optimized for search engines. Our team of experienced developers will work with you to understand your specific needs and goals, and create a website that not only looks great but also delivers results.
WordPress Web Design Packages
Designing a website can be time-consuming, costly, and frustrating. But with our WordPress Web Design Packages, you can get an affordable, high-quality website with no hassle. We provide a range of features, including content writing, SEO-friendly optimization, and custom development services. With Byteio packages, you can completely control your website's setup and design. Our packages are designed to ensure that your website looks great and performs perfectly for your customers. Start enjoying the benefits of a professionally designed WordPress website today, and check out our WordPress Web Design Packages now.
Do you want a web project for your business?
Our Pricing Plan
Choose the one that suits you!