Give A New Boost To Your Online Strategy With Our Web Development Services
Experts in Web Development, we design elegant, scalable, and powerful websites and web applications. At Byteio, we can comprehensively understand your needs and perfect the best solution according to the specific and unique requirements of your business, idea, or process. Regardless of whether it is a simple system on your website or an advanced application that meets specific needs and specific requirements, we implement custom solutions in record time, at reasonable prices, and with a software engineering process that guarantees the quality, performance, and scalability of our web developments.
This is achieved through the use of advanced software development systems (frameworks) that optimize the software creation process and workflow and allow your company to have access to customized, world-class systems and developments. Your enterprise or company deserves a solution to the extent that it meets your business's needs, a high professional level, and meets your requirements and expectations. Let us be your strategic ally and meet your requirements for Web development tailored with quality and professionalism.
Our Web Development Services
At Byteio, we offer varied services under the web development category. These services include:
Web Designing and Branding
Good branding is the key to the success of a business or product. Through our web design services, we help you create your brand and offer you our expertise from the design of the logo to the design of a marketing campaign and business cards or anything related to your company documentation: invoices, envelopes, and receipts, etc.
Website and Web page Creation
Present your business or company on the net. We create Web pages and websites for all tastes and all budgets.  Our specialty is to combine unique and attractive designs with the ease of use, power, and flexibility of a content manager like WordPress, making life a little easier and feel that the Internet is not as far away or as complicated as it seems.
Web Application Development
What is beyond a perfect presentation of a website? It is Web App! We specialize in developing custom applications on web technologies and offer you everything you need from content management systems to the intranet and management tools.
Ecommerce Solutions
Ecommerce solutions sell anywhere and at any time. People love to buy more over the Internet; so, do not stay behind. We develop solutions for you that turn your site into a real money-making machine.
Our Pricing Plan
Choose the one that suits you!
Once developed, your website needs to be stored somewhere, and it has to have a unique identity. That place is the web hosting, a space in which you can guard all the content of your page, as well as the source code that composes it, and the identity is your domain name. At Cruxosoft, we provide you end-to-end web development solutions and offer services for web hosting and domain registration as per your specific needs.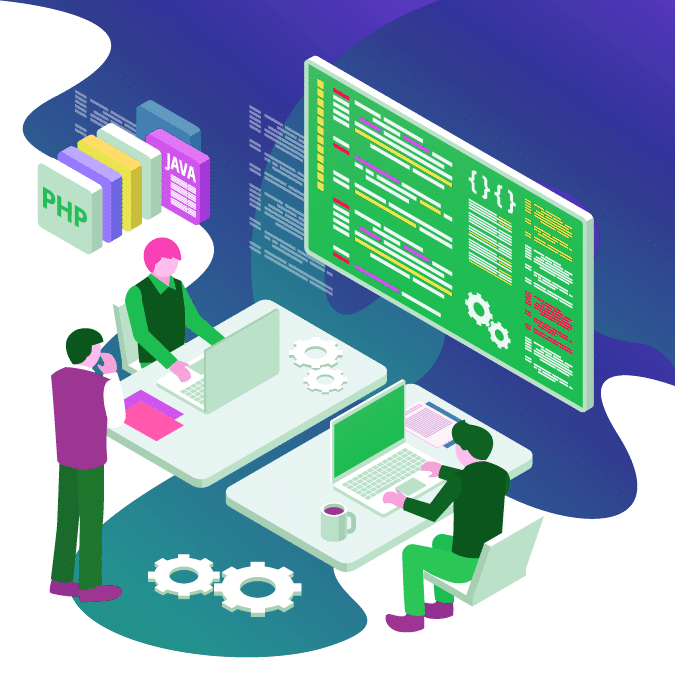 Development through Frameworks
At Byteio, we use frameworks that incorporate the latest technology in web development services. This allows for an efficient software creation process that guarantees less error-prone applications with better functionality. The frameworks allow us to focus on the modeling of your business or process, investing more energy in the correct definition of the model of your system and business logic, which means easier to maintain systems that do just what is expected to be made.
In addition, the type of technology we use improves the user experience and usability of our developments and allows its applications to be ready for use on mobile devices (responsive – adaptive technology) from the beginning of implementation.
Cloud Integration and Scalability
We specialize in the integration of customized developments in cloud computing platforms or in application servers of the world's leading providers: Google Cloud Engine, Digital Ocean, Linode, Amazon AWS, Heroku, among others. This ensures that the projects that you contract with us will be ready to scale and grow according to the needs and requirements of your business expansion, but also that you will save maintenance costs for your own servers or application systems.
Do you want a web project for your business?