Drive More Revenue With Our Telemarketing Services
Do you want more customers? Make use of our telemarketing services! 
Telemarketing brings a continuous stream of leads. And at Byteio, we specialize in offering companies telemarketing solutions aimed at B2B or B2C. With our team, we ensure quality agreements with people who are genuinely interested in your service or product with B2C and B2B telemarketing. This way, we know for sure that we link your company with leads and potential prospects who can actually become serious customers. Byteio ensures that your leads and potential prospects are reached in no time. We achieve this because our highly trained professionals with extensive experience in the industry first thoroughly immerse themselves in your company before we get started with enthusiasm.
Our telemarketing service is:
Our telemarketing follows an agile marketing approach. Include an incentive at any phase of the deals and advertising measure with a channel that flexes and scales to coordinate your needs.
We build compatibility with clients and arrive at a more profound comprehension of their inclinations, needs, and purchasing modes. We arm sales with insight that gives them the most obvious opportunity to change over.
Human collaboration and relationship building are the foundations of B2B sales. We make individual associations with clients and increase bits of knowledge into their characters, interests, perspectives, and inspirations.
Byteio distinguishes itself in the industry as a professional in telemarketing. As just mentioned, our specialists first immerse themselves in your company before approaching potential prospects and leads. All information that is needed is collected, we take into account your goal, your target group, and of course, we immerse ourselves in your company and the product or service you want to sell or the message you want to convey. We then call people who are genuinely interested in your company. Byteio never uses call scripts. We ensure that the course of the conversation is natural, that dialogue is created. After conducting telemarketing for your business, we provide you with the information necessary to close a deal. You can then visit your customer with the correct preliminary information to close that one deal.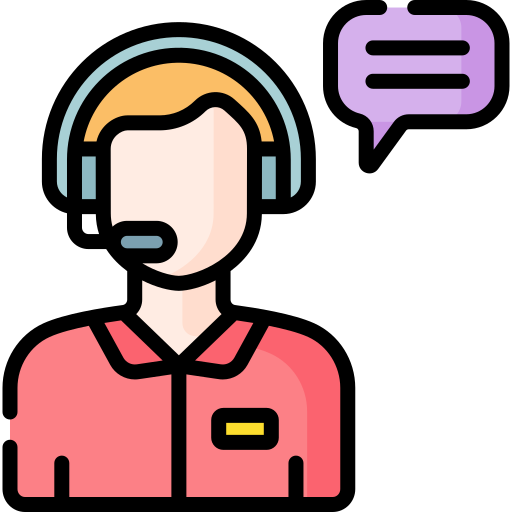 Telemarketing for companies
Telemarketing is regularly used for companies. Companies thus acquire leads and potential prospects as customers in a personal way. We at Byteio ensure that your sales pipeline is refilled with valuable leads. Before you start, it is advisable to delve into the different types of telemarketing: if you want to reach consumers with your message, go for B2C. Telemarketing has to fit your company, your target group, and your message. Telemarketing is personal, which is why our specialists first immerse themselves in your company because our way of communicating on behalf of your company must match your way of working so that the lead or potential prospect immediately gets a good feeling about your company. We devise a suitable telemarketing strategy with our specialists—the more specific this strategy, the greater the chance that potential customers will actually choose your services. </p
Our advantage for companies
Personal contact is always appreciated. Telemarketing is the most personal way of marketing. In a personal way and with a friendly voice, we tell your company's marketing story to the potential prospect or lead. A personal message is not easily ignored. Our specialists have a greater ability to convey your company message in its entirety. We also let him or her tell his or her story. We think it is important that there is a dialogue and always strive for a two-way telephone conversation. The person on the other end of the line can ask his or her questions right away. Developing a suitable marketing strategy is a piece of craftsmanship, which is indispensable for a successful telemarketing campaign.
Telemarketing services for the international market
We have additionally dealt on behalf of international organizations hoping to target organizations in the local market.
We help them make good business associations that will assist their organizations with prevailing in the international market. Not at all like other selling organizations, we urge our selling specialists to take part in regular, free-streaming, and unscripted conversations with business chiefs.
Our personal and human approach to deal with verbal correspondences empowers profitable advantage sales and benefits to our customers. We likewise offer top-notch translation services and have helped numerous customers in defeating the threats of language obstructions.
We are expert in Customer Relationship Management
Your clients are at the core of your business. At Byteio, we're an expansion of your team, your ideas, and your image esteem. We are specialists in overseeing client connections over a wide scope of enterprises, and we uphold all specialized strategies, including telephone, email, online media, and multilingual services. We highly esteem our capacity to give quick, responsive, and agile services for a short mission or continuous help prerequisites. Regardless of the activity, we look to assemble long-term key organizations that just surpass your desires.
All that we do at Byteio Telemarketing centers around your clients' needs. To encourage them in the ideal manner conceivable, we first try to comprehend them before getting ready for what's to come. As a component of our call center services, our Customer Analytics program permits us to build up an arrangement to improve your administration to coordinate your clients' desires. This incorporates the realignment of your cycles to convey consumer loyalty and diminish working expenses. When done, this will bring about a client-driven assistance plan that ranges across activities, preparing, and quality observe
No-Cure, No-Pay Telemarketing
Telemarketing is all about having a good plan of action, a good telemarketing strategy, a good story, and a clear message that you as a company want to convey. At Byteio, we know it and specializes in telemarketing for B2B and B2C. All our specialists together have many years of experience in sales. Through our Telemarketing services, we help our customers with qualitative lead generation and its follow-up. By qualitative leads, we mean agreements with organizations that are open to a discussion about your product or service, that want to make time for this, and where you, as a discussion partner, really get to sit down with the decision-maker. At Byteio, we want you to achieve success through telemarketing, and that is why we follow the no-cure, no-pay model. This means that you only pay for a good-quality appointment after the meeting has been made.
That makes Byteio distinctive, transparent, fair, effective, and specialist!
Contact us today and let us know your requirements and telemarketing goals.
Our Pricing Plan
Choose the one that suits you!
$300 / MONTH
Option 1: Lead qualification
Option 2: Arranging introductory meetings
Up to 4 qualified leads
Up to 3 introductory meetings
---
---
Buy Now

Enterprise Package
Popular
$600 / MONTH
Option 2: Arranging introductory meetings
Option 3: Arranging qualified meetings
Up to 6 introductory meetings
Up to 5 qualified meetings
---
---
Buy Now

$900 / MONTH
Option 1: Lead qualification
Option 2: Arranging introductory meetings
Option 3: Arranging qualified meetings
Up to 12 qualified leads
Up to 9 introductory meetings
Up to 7 qualified meetings
Buy Now