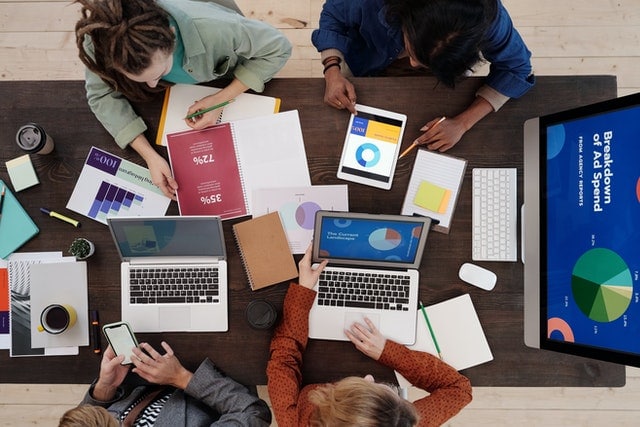 Search Engine Optimization (SEO) is a critical component of any digital marketing plan since it drives qualified clients to your organization through online channels. It is necessary for effective web marketing. We'll explore the fundamentals of SEO digital marketing in this article before delving into eight critical components to consider when developing your SEO strategy. Let us immediately begin!
Important factors that should be considered while developing your SEO strategy
How do you see your sales presentation unfolding when a prospect clicks on a Google advertisement? Consider the searcher's objective and your strategy for answering it. Consider what sets you apart from your competition.
Who Are the Members of Your Target Market?
Today, SEO digital marketing is about more than acquiring as many visitors as possible. Rather than that, it's about attracting people interested in what you have to offer.
The more precise your responses to each of these queries via written content across your website, the more valuable your SEO investments become. Google Analytics is an excellent location to begin learning about the channels your visitors come from and the sites on which they spend the most time.
Most Individuals Do Searches on Mobile Devices.
The mobile internet industry has expanded in recent years, far outpacing desktops.
When developing a new website or revamping an old one, the first step is to ensure it operates properly on all platforms – desktop computers, laptops, and smartphones. Additionally, it is critical to examine the material that will be most beneficial on each device type.
Search Engines are Growing in Popularity
When someone discusses search engines, do you immediately think of Google? The technology behemoth controls such a large portion of the market that the term 'Googling' has become a verb. However, a significant fraction of searches occur on third-party websites, such as Microsoft's Bing.
What is Your Target Audience Looking for?
A few years ago, the ordinary user lacked confidence in search engines' ability to comprehend conversational inquiries. Although changes in searcher behaviour are often minor, they affect which terms are most beneficial for your site. Rather than concentrating on high-volume keywords, focus on the purpose behind your visitors' queries.
Ease of Navigation is Paramount, and High-Quality Information is King
A consumer website with intriguing and easy-to-find content is what will drive long-term growth in your visitors. Each page should have a distinct goal and provide a concise description of the term for which it is intended to rank.
Backlinks to Your Website are Incredibly Beneficial.
When another website connects to yours, search engines interpret this as indicating your site's value. Not long ago, all it needed to improve your position was hundreds of connections from reduced websites. The Google Penguin algorithm upgrade (released in early 2012) was a watershed event in search engine optimization.
Social Media is Critical for SEO Digital Marketing
While social media platforms may seem enjoyable places to visit, they are also excellent tools for companies seeking to engage with existing customers, prospective clients, and new audiences. Many people begin their search on social media and end up on a business's website after seeing or interacting with one of their pieces of content.
Define and Monitor Your SEO Objectives
Monitoring your search engine ranking is critical to achieving better results. Begin by monitoring the most critical website metrics to establish a benchmark for your success. To enhance your current content, go to Google and input the query you want each page to be discovered and begin examining the top 10 results.
Conclusion
We've addressed some critical components of a good SEO digital marketing campaign that you should include in your digital marketing. Apart from that, various other marketing tactics, such as pay-per-click advertising and email marketing, might have an indirect effect on your site's ranking.
That implies that you can no longer afford to tackle each campaign separately. The most successful businesses combine their marketing to guarantee that their leads are continually being pushed one step closer to becoming a client