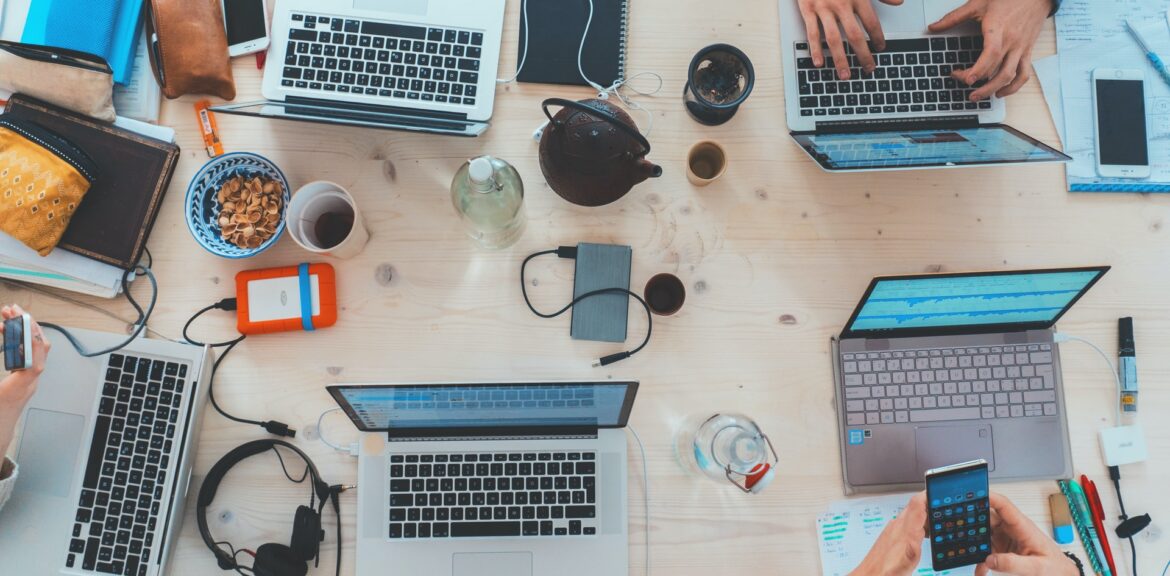 A website is the showcase of Internet business and is the place where customers go to learn about the brand. It's a necessary investment that will pay off almost instantly if you know how to use it strategically.
With your own website, you have the freedom to tell your story, provide better customer service, and sell your products without intermediaries. You can expand globally, attract new customers, and start building authority in your niche.
The creation of a website ranges from its design to verifying that it is fully optimized for search engines. This will help your business site rank higher, and as a result, more people will find you when they search for specific keywords.
Now, the question here would be.
Does your business really need a website?
Well, Here are some reasons why your company needs a website:
1.To Connect With Your Current Audience
If you already have a customer base and are communicating with them in person or on social media, a website for your business will help you build a deeper relationship with them. If you know what your customers expect from your brand, your company's website can be the first step in meeting their needs.
Also, you can add a chat option or write a blog that answers your customers' questions and pain points.
2.To Attract New Audiences
Most of the small businesses don't want to stay small but to attract a new audience. Hence, you need a website. People can find you through social media, search engines, or word of mouth, and if they want more information, the first thing they'll do is check your website.
Social media can also help drive traffic. Once new visitors come to your site, you can use all the tools and types of marketing to keep them there and convert them into customers.
3.To Inform Your Customers
One of the main reasons why companies need a website is to inform their new and existing customers about the brand and its products. You can do this through blog posts, videos, and infographics.
Start by letting people know how your product will help them and why your company is the best option. It explains in detail how to use your product and offers through detailed tutorials and guides. Lastly, have a well-organized FAQ page and a help or contact page where visitors can find additional information.
4.To Sell Your Products
What is the better way to track and improve your sales than to have your own online store? There are many eCommerce platforms that get the job done for a monthly or yearly fee, but selling from your own website is easier and completely free.
As your business grows, your website will need better and faster features. The best way to make sure everything is up and running is to hire a programmer or e-commerce specialist for your website development.
5.To Build Brand
One of the main reasons to have a website for your business is to create an online brand. Everything from the company logo, corporate colors and fonts to the tone of voice and images will live on your website. Everything you post on the web and blog will represent your point of view and the message you want to send to your audience.
When people visit your website multiple times, they will start to recognize your brand everywhere. This is the kind of behavior you want in the first place. If you give your target audience what they are looking for, they will not hesitate to buy from you.
6.To Build Your Client Portfolio
Whether you sell products or services, having a website is a great way to develop your customer base. If you want to attract new clients, mind that all they need to do is check your portfolio or testimonial section to see the work you have done for others.
Your portfolio should only contain your best pieces, accompanied by real testimonials from clients or previous clients. When new visitors have access to this type of test, they are more likely to become customers.
7.To Build Authority In Your Niche
Competition is inevitable when launching a business in any field, but it is a good motivator for progress and improvement. Analyze the behavior of your competitors and what they do on the Internet and on social networks: Do they have websites? If so, you also need one.
To start building authority in your niche, you must always be one step ahead of the competition. Listen to the needs of your audience and answer them first. Be informative and educational, but not pushy with sales tactics. Lastly, provide the highest possible value before you even have customers. This is how you build a strong brand that people trust and buy from.
8.To Rank In Search Engines
If you do not have a commercial website or an online presence, you are surely losing valuable potential customers and, therefore, sales. The more traffic you bring to your website, the more people will know about your brand and decide to buy from you.
SEO is great for Website traffic because it shows search engines that you have something valuable to offer. If you optimize your website based on SEO best practices, search engines will rank it high on the results page.
Also, do not forget that a large percentage of the population uses mobile devices to navigate, so if you decide to create a website for your company make sure that it is responsive and adaptable to any screen of any device. This will improve your web positioning, and the user experience will be satisfactory.
CONCLUSION
Now You Know Why You Need a Website for Your Business.
If you've already started a small business or are planning to launch one soon, you need a website that works. This online showcase will help you establish solid relationships with your customers, facilitate purchases and show the world that you are up to date with technology.
To improve your chances of being found on the Internet, make sure your website is optimized for search engines, loads fast, is responsive, and is professional enough to build trust. And don't forget to use your company's blog as one of the best digital marketing tools used on a website today.
If you or your company need a website, you can contact our team of professional web developers at Byteio.